So even if you caulk your bathroom floors and tub or showers, there is a chance that roaches are hanging out in the drains. Think about it as there own little freeway. It has things that they like. There is water and it's dark in there. If you notice roaches in your bathroom, and you indeed already caulked the whole area, then you need to get rid of roaches by covering your bath drains.
HOW TO KEEP COCKROACHES FROM COMING UP THE DRAIN
When my home was being invaded by roaches, we definitely had roaches coming from the bathroom drains and pipes! I had a pest control professional come out, and he looked at my drain covers. I had those metal covers, and he said that those holes were too big – that the roaches can come up through those.
Once he told me this, I needed to find drain covers that would fit all the different holes in my bathrooms. And I ended finding one that was perfect. It was cheap, and it could easily come off when it got too dirty. This is the one I ended up buying: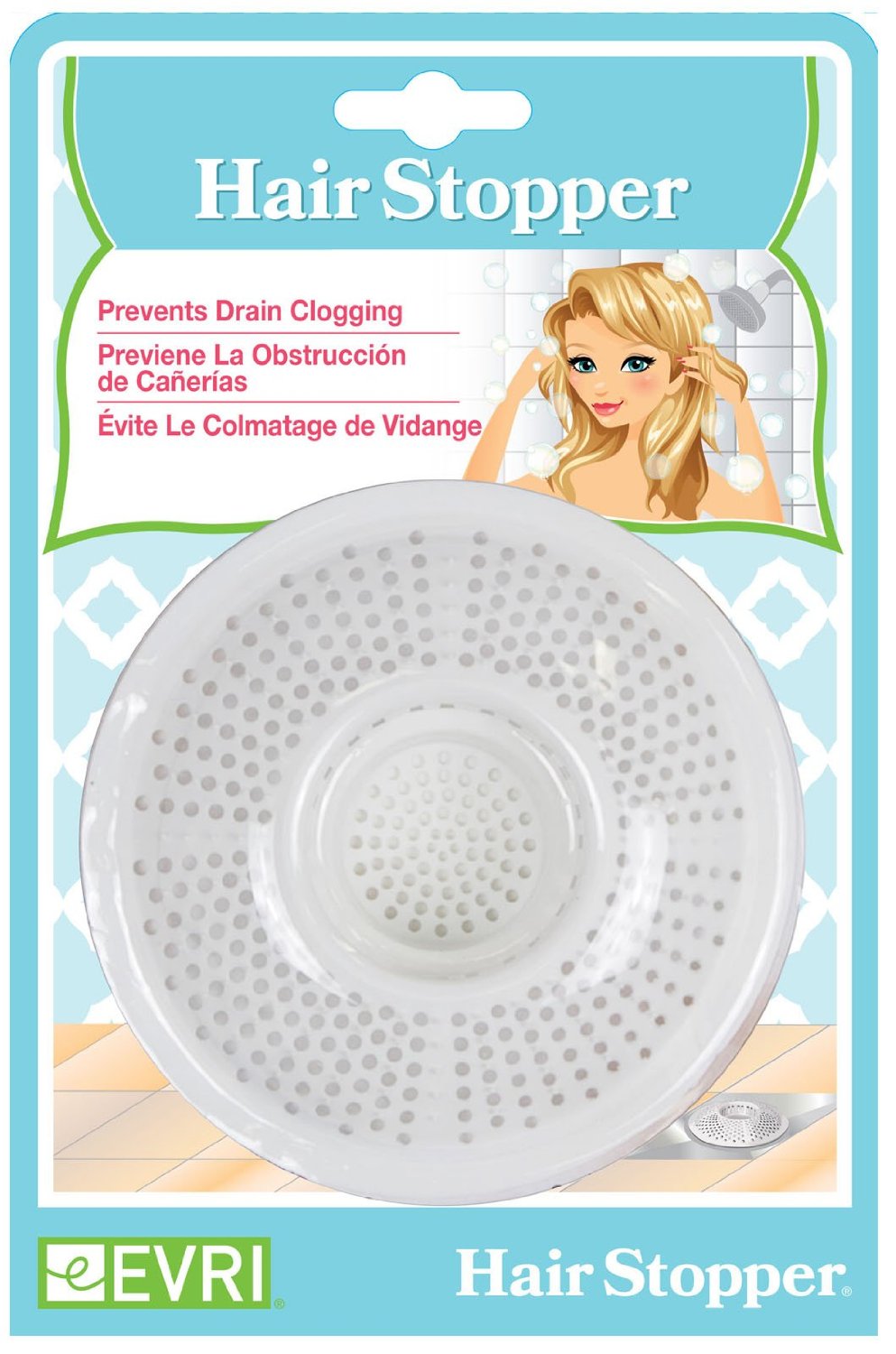 Click here to read reviews and see price on Amazon
So I got rid of all the drain covers I had and just used this plastic one. The good thing about this, is that it also protects my drains from my wife's hair! I remember our drains would get clogged up, but this little life saver is great. Also, when it gets too dirty, since they are so cheap I just replace them.
FINAL THOUGHTS ON ROACHES IN THE HOME DRAIN
Here is something that I didn't know, and now I make part of my routine: you have to run your unused sinks or bathroom showers and tubs at least one week!
If you don't run your sinks and showers, then the roaches will keep living in there. If you run them regularly, then you can help flush the roaches coming up through the drain. This is a preventative measure. Better safe than sorry.